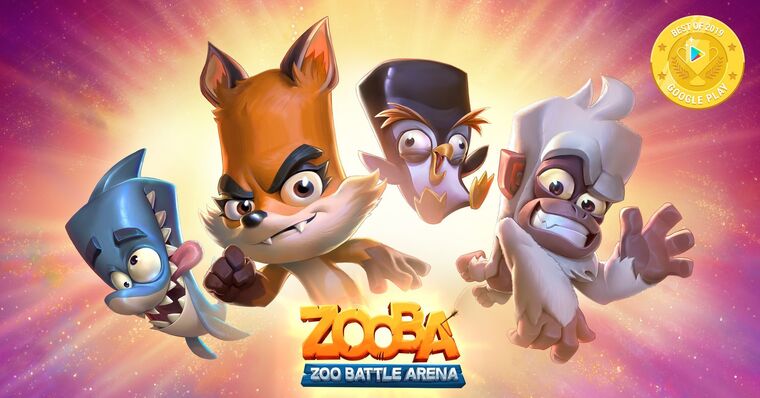 Welcome to the Zooba Battle Royale Wiki!
Hello Zoobsters, and welcome to the Zooba Wiki, the database and community about this fun, exciting, and challenging mobile game developed by Wildlife.
Introduction
[
]
Zooba is a awesome game and you can not get hacked, twist on traditional battle royale. Get the best from MOBA (Multiplayer Online Battle Arena) and Battle Royale in a battle to be the champion of the zoo! Shoot down your enemies and defeat them!== FEATURES:
Choose from 32 characters: from the angry gorilla to the sneaky chameleon to the menacing shark.
Fight in a 15-35-45 player arena in battle royal style
Collect multiple weapons on the battleground to get stronger and defeat your opponents
Avoid getting caught by the guards or by the fire in the arena
Win prizes, equip your items and upgrade your characters to become a star
Play with your friends in funny multiplayer modes
Join a clan and meet other awesome players in-game
Buy the battle pass to have access to exclusive content and daily prizes
Play for free!
Recent Wiki Activity

[

]
Competition during Lunar New Year
Click here for a chance to win Lore: Dragon Donna
Join our Discord

[

]
Join my discord to talk about this page or any strategy you need. Even play with each other https://discord.gg/hR9Kp9DZ
Characters

[

]
Choose from 32 fun animal characters to battle with! Each animal possess unique abilities to help with their brawl and survival in the battle land!
IMPORTANT NOTE: The statistics on these characters may not be official, please be aware of this.

[

]
​